And welcome to the first art post!
This is May and her Lodge. She inherited the lodge from her Grandpa who built it when her parent's were just kids. The estate boasts three guest rooms, a restaurant, bar and lounge(All which still need concepted). I've been thinking about my
Kiki's Delivery Service
artbook and I just can't get over how amazing Miyazaki's loose layout drawings are. I could use some of that brilliance as I flush out the lodge.. "C'est la vie"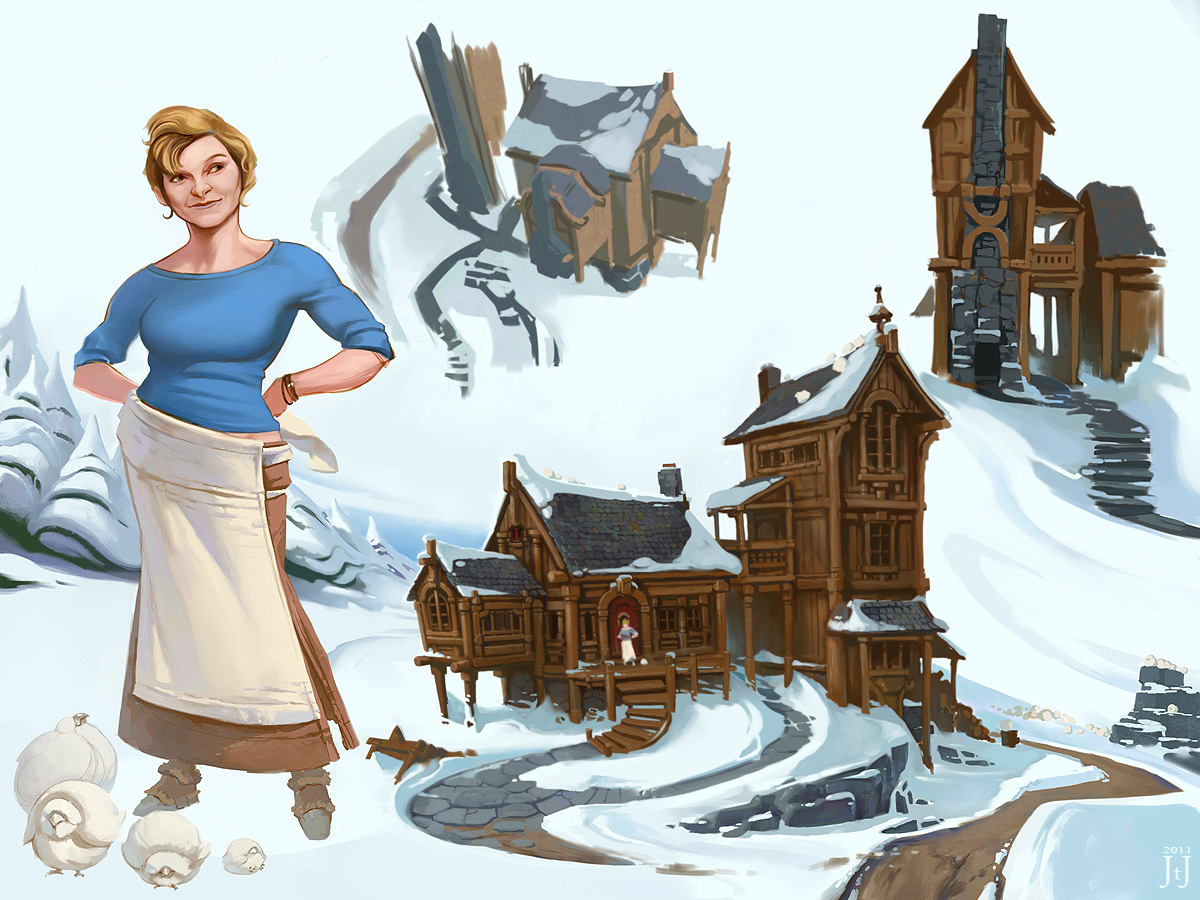 These are not the final designs. I'm just trying to get a rough first pass for everything in the book..
Also May loves her blue sweater, she thinks it goes well with her hair. ^ ^
-Joshua